Common Name: Mbu Puffer, Giant Puffer
Scientific Name: Tetraodon mbu
Family: Tetraodontidae
Size: 24-30 inches
Diet: Shrimp, mussels, clams, crayfish, snails, and crab legs.
Life Span: 10 years
Mbu Puffers are a freshwater puffer species.
Note: This is the largest species of freshwater puffer in the world! It will require a very large tank of at least 1, 000 Gallons!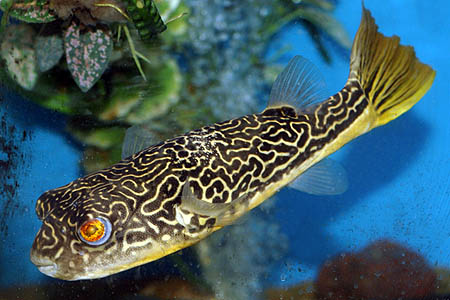 Please ask anymore questions that you may have.