Common Name: Figure Eight Puffer
Scientific Name: Tetraodon biocellatus
Family: Tetraodotidae
Size: 2.5 inches
Diet: Figure Eight Puffers feed on live or frozen foods such as snails, shrimp, worms (Mealworms always works for me), daphnia, clams, and oysters. Its diet is very similar to a Green Spotted Puffers. And it does need sails for its teeth.
Life Span: 5 years
Figure Eight Puffers can do fine in freshwater, brackish water or saltwater.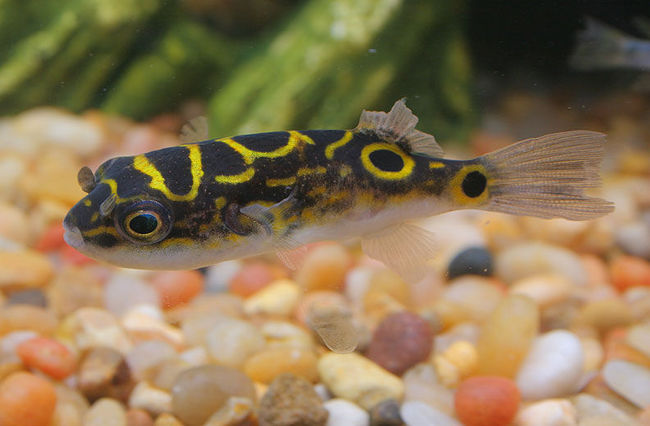 Please ask anymore questions that you may have.